What does the helpline actually do?
An example of a call

Ein Anrufbeispiel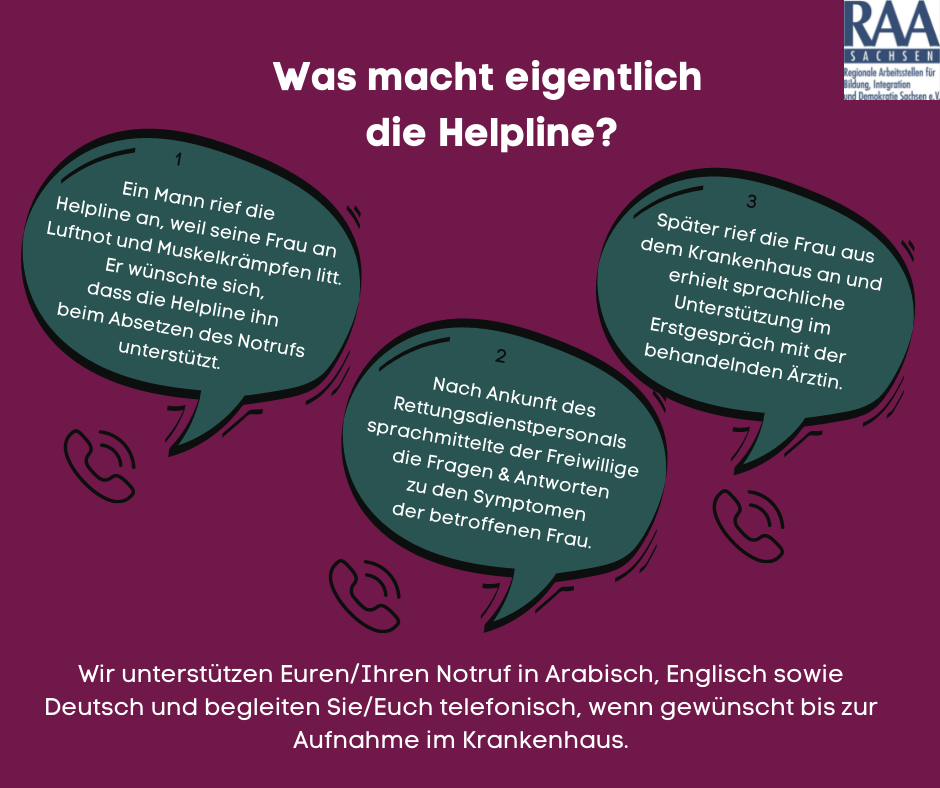 A man called the helpline because his wife, who had had a caesarean section a few days ago, was suffering from shortness of breath and muscle cramps. He wanted the helpline to help him make the emergency call. The volunteer on the phone made the emergency call. After the rescue service staff arrived, the volunteer also translated the questions and answers about the wife's symptoms. The woman and baby were then taken to a hospital. After arriving at the hospital, the woman called herself and received linguistic support from the volunteer during the initial consultation with the attending doctor.
In the event of linguistic and other barriers, we support your emergency call in Arabic, English and German as a second language and accompany you by telephone, if desired, until you are admitted to the hospital.